Bettina Blanchard and Ross Goldberg host "Life Simplified Radio" which can be heard once a week on Tuesdays at 1pm on WMPG, 90.9 in Portland. The team hosts guests every week on diverse topics all designed to help you simplify your life.
It's not what we have, it's what we do that makes life FUN!
Explore attitudes, values and strategies for enjoying life, simplified
All of our shows have been recorded and are available to listen to on Soundcloud.
Please listen in and let us know what you think. If you have suggestions for guests, let us know.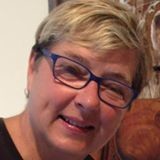 Our guest on Life Simplified Radio is Monica Dominak, Interior Designer. Our topic is Say YES to less!  Listen to…
Details